playing live at
R.I.C.E. Charity Fundraiser at
The Raven, Bath
Wednesday 11th November 2005

A quiet Wednesday evening at a small upstairs room in The Raven real ale pub in central Bath. The Raven is run by friends of Jethro's and between them they agreed that The Mangledwurzels could use the night to showcase a batch of new songs, while the pub could use the night to promote their new Songwriting Evening. The Bath Evening Chronicle ran a nice article promoting the night, and, although there was no charge on the door, a collection raised almost eighty pounds for the Bath-based charity The Research Institute For The Care Of The Elderly (R.I.C.E.).
The Mangledwurzels played two sets, with six brand new songs inserted into their first set. It was the first outing for the likes of Valleys Girl, Farrington Gurney and I Can Drive A Tractor, all of which have become regulars in the band's set. The Raven's Songwriting Evening has gone from strength to strength, and R.I.C.E. were more than happy with an unexpected donation.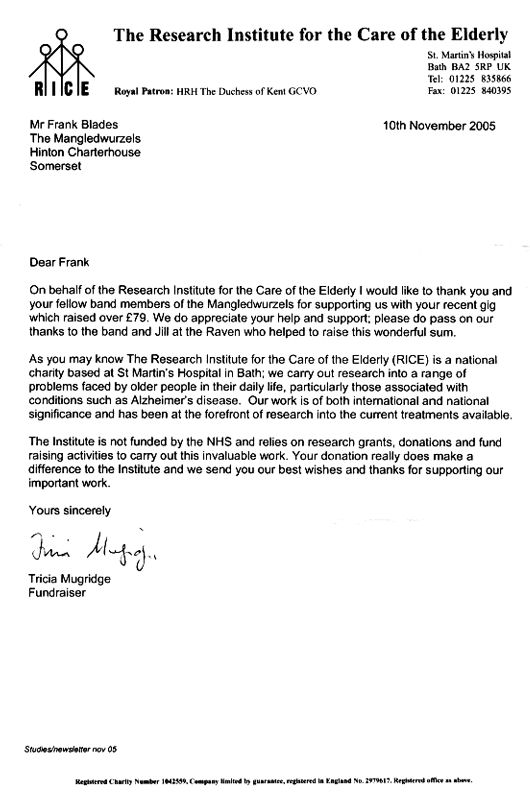 RICE Fundraiser

Live music from The Mangledwurzels from 9pm.

Venue Info

The Raven, 7 Queen Street, Bath BA1 1HE

return to top of page